ANTI-MICROBIAL
Silk is naturally hypoallergenic and more hygienic than a regular cotton or polyester pillowcase
ENHANCED SLEEP
Wake up refreshed from a blissful beauty sleep
BETTER HAIR & SKIN
Improves the appearance of skin's hydration naturally & Keeps hair hydrated
MACHINE WASHABLE
Machine washable at 30 degrees means no trips to the dry cleaners
Not all silk is the same!
Other silk can be lower quality with 20% less silk. Few have the same beauty benefits as genuine 22-momme Silk. Many are thin and cheap, meaning they wear out and are wasteful.
The gift of a better night's sleep. We wouldn't be surprised if you wanted to keep this luxury duo of our most popular Peep Silk products to yourself. Whether you are looking for a thoughtful gift for a loved one or a luxury gift for your self, the Peep gift set may just be the answer you're looking for.
Includes a real silk pillowcase and eye mask .
Gift boxes available at an additional charge.
Material
100% Mulberry Silk
6A Grade
22 Momme
Features
Available in 7 colours including 1 Silk Pillowcase and 1 Eye Mask
Naturally hypoallergenic 
Breathable temperature control 
Prevents skin-creasing and wrinkles
Helps soothe tired eyes
Maintains skin's hydration 
Cooling and soothing comfort
Washing and care
All our Peep Silk Eye Masks are machine washable at 30 degrees, meaning you can easily put them in with your regular wash. Simply lay flat to air dry naturally to keep the softness and maintain quality.
About Peep
We offer luxury and quality that stands the test of time - and this is why we created pure, luxury silk bedding that came complete with the full package. Using the best silk from UK company Adamley and Biddles Sawyer, our pillowcases not only use quality materials, but they are also created with the latest fashion trends at the forefront of their design. All of our pieces are derived from 100% silk (so, no nasty chemicals in any of your Peeps) and can be traced back to the exact mulberry tree.
Customer Reviews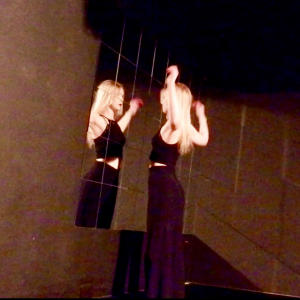 AD
03/01/2021
Anna D.

United Kingdom
Incredible quality
I couldn't be more pleased with the quality of this pillow case. The silk is incredibly soft and thick, a beautiful tone of blush pink and came packaged with such care. Thank you Peep!
02/04/2021
Robina B.

United Kingdom
THE BEST SILK PILLOWCASE AND EYE MASK SET
GUYS THIS IS THE MOST AMAZNG SET EVER. THE PILLOWCASE IS LIKE SOFT SMOOTH DREAM AGAINST MY FACE. THE EYE MASK GENTLY NESTLES OVER MY EYES. WOW I'VE NEVER SLEPT BETTER. I RECOMMEND EVERYONE BUYS THIS AMAZING SET